A Guide to Optimize Crawl Budget for SEO
Due to the development of the internet world, it is possible to encounter many websites. For this reason, a challenging process is required for search engines to present the right content to the queries that researchers are looking for. In addition, search engines can't check all the pages on the internet. For this reason, search engines perform a limited search. If you want to know about the crawl budget, which allows them to scan websites in a limited way, you can review the rest of the article. Thus, you will be able to learn the importance of the crawl budget for SEO and how it is optimized.
What is Crawl Budget and What It Is Important?
The purpose of search engines is to deploy a team of bots to find new and updated content. The scanning process is carried out thanks to the bot teams that make the scanning, which enables one to find these contents on the internet.
After scanning, search engines index web pages and classify and rank them according to their relevance. In this case, the search engines will present the website that will give the best answer to the people according to the query process of the searchers. These websites will appear in the top row.
The majority of organic traffic usually goes to the pages that appear at the top of the search results. It stands out that along with the crawl rate and demand, the crawl budget is the number of URLs Googlebot crawls and wants to crawl. In other words, the crawl budget is also known as the number of websites crawled by the search engine in a time determined. The search engine will stop crawling your site if your crawl budget runs out.
Discover the Importance of Crawl Budget in SEO
If you have a website and want your site to rank higher in search results, SEO is a necessary optimization for you. From an SEO perspective, if the number of pages on your site exceeds the crawl budget, the pages will not be indexed. That is why your website is not ranking in the search results.
You focus on the search engines finding and understanding the pages you want to rank as soon as possible. The new pages you have added to your site will benefit you if they are added to the index early. If you manage your crawl budget wisely, you will have made significant progress for your website.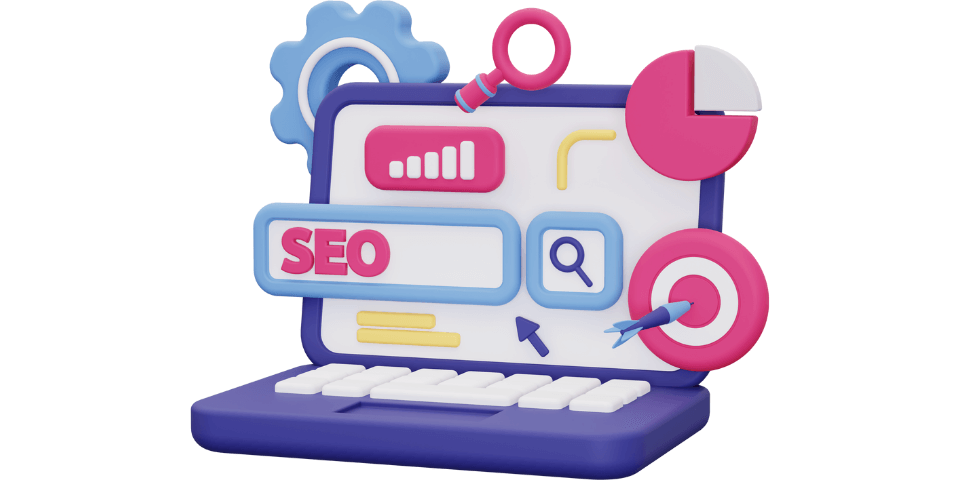 Learn to Optimize Crawl Budget for SEO
Discover and apply crawl budget optimizations to suit SEO to make the most efficient use of your crawl budget. In this way, you will be able to achieve the necessary efficiency for your site.
Expanding Internal Links: The priority of search engines is to crawl and index the most important pages. Therefore, one of the methods for crawling the pages of websites is known as backlinks and internal links. As you have control of your internal links, you can also optimize your internal links applications. In this way, you can also perform internal link control for your site at regular intervals.
Creating an SEO-Friendly Website Structure: A simple structure for sites will generally be SEO-friendly. Search engine crawlers scan from the home page and then visit the linked pages. Therefore, having a simple site structure makes it easy to crawl and optimizes your crawl budget. You will also provide your users with easy navigation.
Creating Robots.TXT Files: You can help crawl the pages on your website for search engine bots. To achieve this, you can create Robot.txt files for them. The priority of Google, Bing, and Yahoo search engines is to recognize and follow the instructions of Robot.txt files. Therefore, you can apply this file to prevent the crawling of unimportant pages on your website. This way, search engines will spend more time on important pages on your site, and you will be able to get the most out of your crawl budget.
Improving Website Link Profile: Search engines prefer popular websites because they care about new content and want to index it. Search engines allocate a higher budget for the crawling of these popular websites. If you're on top of optimizing your crawl budget and overall SEO performance, you should take care of getting quality backlinks for your website.
Speeding Up Your Website: One of the important criteria for search engines will be the speed of your website. The faster your web pages are, the easier it will be for crawlers to scan your pages.
Frequently Asked Questions on Crawl Budget Optimization
How Does Crawl Budget Affect SEO?
Search engines calculate the crawl budget based on the crawl limit and crawl demands. Search engines cannot crawl websites efficiently if the crawl budget is wasted. For this reason, SEO performance is damaged.
What Is the Importance of a Crawl Budget?
Search engines will have the most indexable pages, and you want it done quickly. For this reason, when you add new pages to your site and update existing pages, it will help you to benefit from those pages quickly if they are indexed early.
How Can You Increase Your Crawl Budget?
Google states that there is a strong interaction between page authority and crawl budget. With more authority on the page, the crawl budget will also increase. For this reason, you need to create authority on your page to increase your crawl budget.
Conclusion
One of the criteria that maximize your site's usability is SEO, and the other is the added value for the crawl budget. You should optimize your crawl budget, so your SEO performance is not hindered. That's why you should follow the apps that optimize your browsing budget. To get information about your scanning budget, create a report for scanning statistics and perform your checks.