What is AMP & How to Use AMP for Mobile SEO
Accelerated Mobile Pages is what "AMP" stands for when it's abbreviated. This Google open-source framework may be used by web developers to create websites that are friendly to mobile devices and load rapidly. AMP pages feature lower bounce rates and better levels of user engagement than traditional mobile web sites do since their speeds have been optimised for mobile devices. When a person visits a website that uses AMP, the content that is most important to them, like as text and images, will load first, while content that is less important, such as advertisements and scripts, will load later.
How Does AMP Work?
When building an AMP page, creators of websites are required to make use of scripts and specified HTML elements. The AMP architecture includes a Content Delivery Network (CDN) that stores and offers cached versions of AMP pages, which can further reduce load times.
If you wish to make use of AMP, you should convert your existing web pages so that they are compatible with the AMP format and then give links to the pages in their original, non-AMP form. Either through crawling the web or being notified of AMP pages that have been marked up with structured data markup, Google is able to locate AMP websites.
How to implement AMP?
If you want to use AMP, you'll have to offer a secondary version of your pages that adheres to the standard's requirements. So, the AMP version of your pages will coexist with the conventional versions. The AMP requirements are fully documented(opens in a new tab) and easily available, however implementing them may demand development resources. Thankfully, AMP plugins for popular CMSes like WordPress are sprouting all over the place, simplifying setup.
Validating your AMP pages(opens in new tab) before publishing is an essential step in ensuring that your AMP implementation is accurate. If you've just released your AMP pages, you should check them out via Google's AMP testing tool. Verifying your website in Google Search Console is also recommended. There, Google will provide comments on how well you used AMP.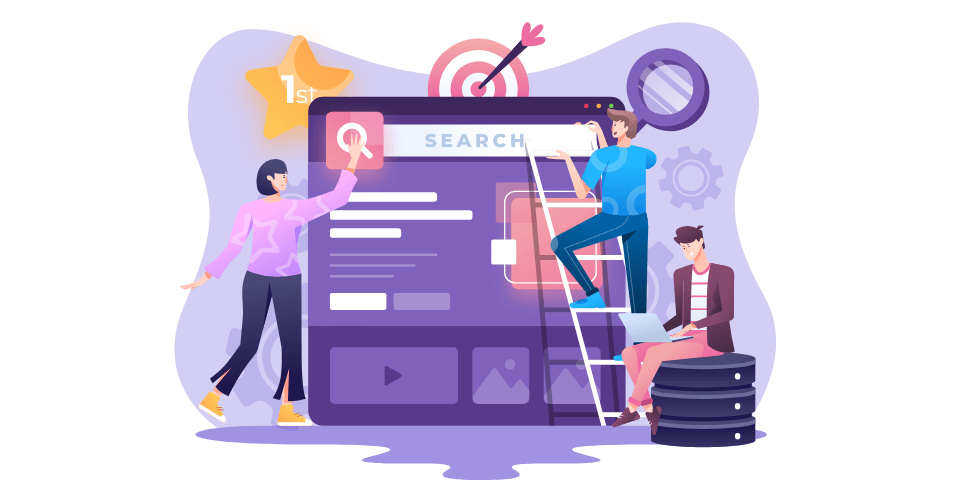 How to Use AMP for Mobile SEO
Accelerated Mobile Pages (AMP), an open-source framework, is designed to assist web designers and builders in the production of mobile websites that load rapidly. By adhering to these recommendations, you can assist improve the loading time of your mobile website as well as the user friendliness of your mobile app, which are both factors that have a good influence on mobile search engine optimization. You may use Accelerated Mobile Pages for mobile search engine optimization in a few different methods, including the following:
Make sure you have versions of your webpages that are compatible with mobile devices: The Accelerated Mobile Pages (AMP) HTML framework enables you to build leaner and more user-friendly mobile versions of your standard web pages.
Be sure your AMP pages are valid: Run each of your pages through the AMP validator to ensure that they comply with the AMP standard.
A connection to your AMP pages should be shared: Include a tag with the name rel=amphtml at the head of your ordinary pages so that visitors may be directed to the appropriate AMP version of the page.
You may get your AMP pages indexed and included in the Google AMP Cache by submitting them to Google using the Search Console. This is the easiest approach to accomplish both of these goals.
Utilize Google's Search Console to keep a close check on how well your AMP sites are performing at all times.
Utilize the AMP Analytics Library to Integrate Analytics into Your Pages Make advantage of the AMP analytics library to integrate analytics features into your AMP pages.
FAQ's about AMP 
AMP sounds interesting, should I implement it?
AMP isn't the only way to provide your audience a great mobile experience.However, mobile visitors will enjoy responsive web design. Optimized source code, graphics, caching, and a Content Delivery Network (CDN) will help your sites load rapidly.
Should I add my AMP pages to my XML sitemap?
You don't need to include your AMP pages in your XML sitemap if you're also utilising non-AMP pages.
Conclusion
AMP is a technology that can assist in making web pages load more quickly; nevertheless, it is not a miracle cure. The quicker your stuff loads, the better, but if it isn't valuable, it won't be able to help you even if it loads quickly. Google takes into account how quickly a page loads, but this does not guarantee that your website will rise to the top of the search results automatically.