Best SEO Tools for Technical SEO Audit
SEO audit is an analysis process of how your web presence relates to best practices. It is the first step in the building of an implementation plan that will end with big results. The main role and purpose of this audit are to identify issues that affect organic search performance in SERPs. This audit reveals:
On-page SEO issues
Issues concerning User Experience
Technical SEO issues
Issues with website structure
Competitive marketplace insights
Indexing issues
There are many SEO tools for a technical SEO audit. Here in this article we have compiled the best ones for you!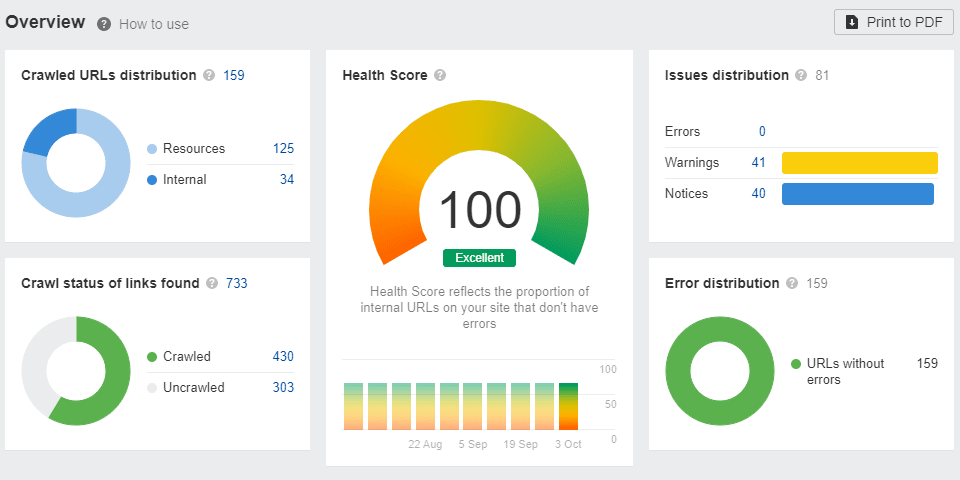 Ahrefs
Ahrefs is an all-inclusive SEO toolset that offers a Keyword Explorer, a Content Explorer, a Site Explorer, and others. You can discover problems related to your website immediately, such as Hreflang tags, nofollow links, and JavaScript. It reveals tons of opportunities and rocks SEO. It is designed mostly for marketing professionals. It consists of keyword research, competitor analysis, and site audits. It helps people to get higher Google rankings.
Ahrefs has a strong backlink checker tool and extensive link index that can hold large data. It has around 400 billion pages crawled. These are the features of Ahrefs:
It covers more than an hundred SEO issues.
There is a custom filter based on parameters.
It crawls both mobile and desktop versions of your site.
You can see a real-time crawl log.
It includes daily, weekly, and monthly automatic site crawls.
It can make recommendations about fixing SEO issues.
You can see a real-time crawl log.
Screaming Frog
It is not cloud-based software. It is an installable tool that proceeds to crawl through the website, audits SEO problems, extracts on-site data, and analyzes real-time results. Marketers use Screaming Frog SEO spider to scrape data for their web pages. These are the common features of Screaming Frog:
Integrates with Google Search Console, Google Analytics, and Page Speed Insights.
It Sets up XML sitemaps.
It Extracts data from any page, such as HTML and XPath.
It finds any broken links.
It can discover temporary and permanent redirects.
Identification of duplicated content.
Shows the URLs blocked by robots.txt and Meta robots.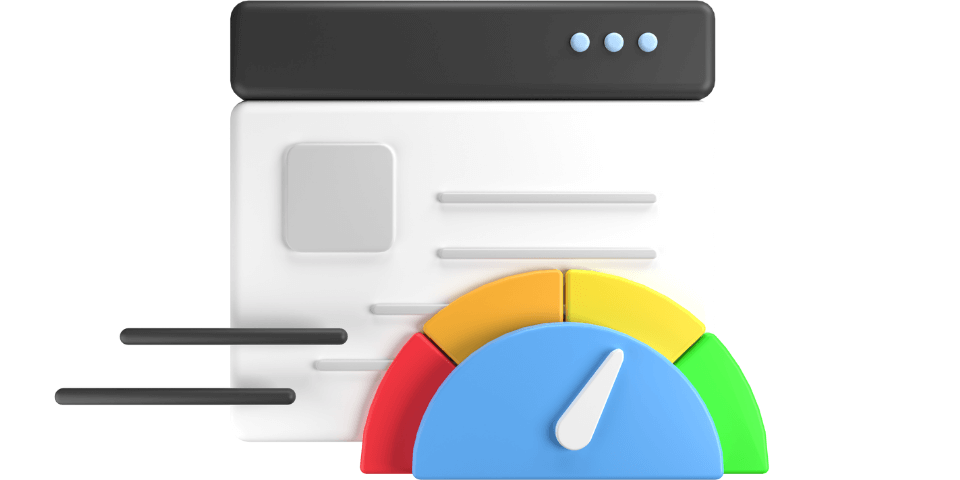 PageSpeed Insights
PageSpeed Insights is another SEO tool from Google. The function of this tool is to run a test on URLs and assign scores based on performance on mobile and desktop. It doesn't only analyze the page's loading speed but also the corresponding user experience. It identifies three common issues: Diagnostics, Passed Audits, and Opportunities. Here are the most known features of PageSpeed Insights:
It offers recommendations about loading your page faster.
You can learn about web page's performance on different metrics.
It documents the performance of desktop and mobile device pages.
It is a free SEO audit.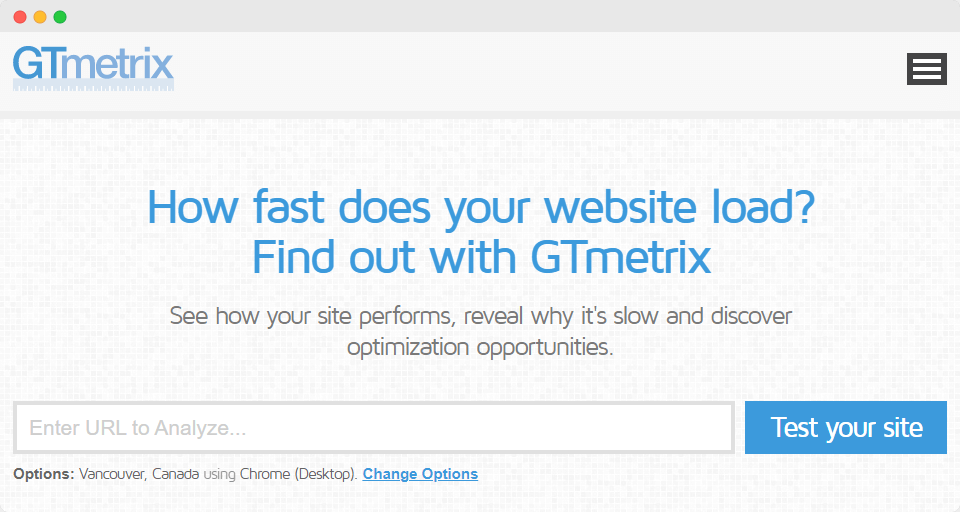 GTmetrix
GTmetrix is an SEO tool that reviews your page's performance and grants insights into the technical health of the site. It is very fast and only takes a few seconds to review. Then you can view your page size, loading speed, and corresponding performance. It covers 25 SEO parameters. Pointers are mostly used tools in order to identify the issues affecting websites. These are the main features of GTmetrix:
It simulates page performance on more than 20 mobiles.
GTmetrix can display your page in a real-time filmstrip view.
A big focus on user experience metrics.
GTmetrix evaluates loading issues by slowing loading playback.
It examines your page in 22 locations from 44 servers.
It displays performance metrics using four graphs: Page Size, Page Timings, Web Vitals, and Request Timings.
GTmetrix is not difficult to use. You must type in the URL that you want to test, and you can start. Before that, you may need to change the test's configuration. Click Analyze to perform the test. Then you can see the total page loading time and the performance score. You can find different suggestions to improve your sites, such as PageSpeed, YSlow, Waterfall, Timing, Video, and History.
This blog post of ours may be of interest to you: Why is Organic Traffic Important?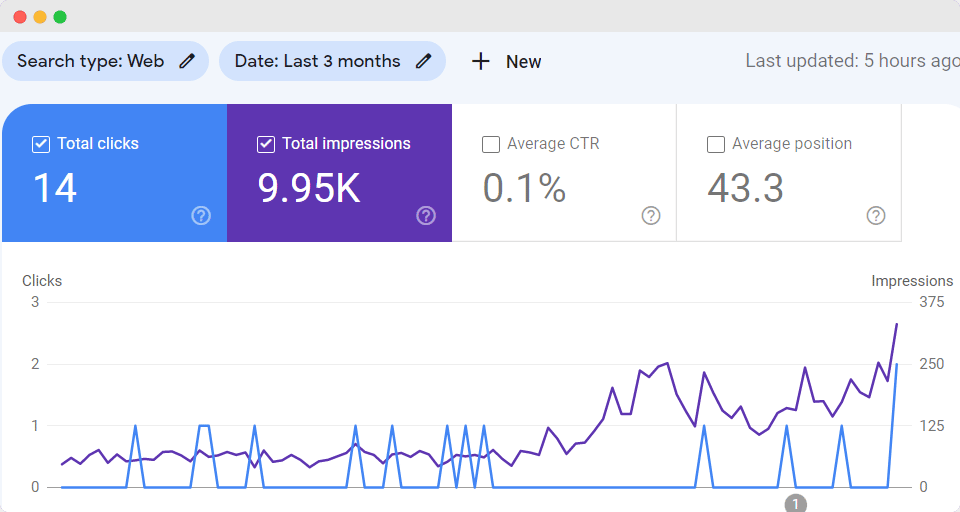 Google Search Console
This SEO tool, known as Google Webmaster Tools, offers a whole cluster of webmaster performance metrics. You can go back in time and identify search issues in 16 months of data. The quick scan and test will give you information about the site's accessibility issues and indexation. Also, it provides details about structured data, content quality, HTML, and broken links. Here you can find the top features of Google Search Console:
It brings and proves crawl statistics directly from Googlebot.
GSC can test, track and monitor AMP pages.
You can analyze your keyword performance by using the content keywords tool.
It can generate customized audit reports.
You can review your index issues.
It shows all the pages indexed by Google.
After Google identifies the issues on your site, it sends immediate email alerts.
It provides information about queries that can attract more traffic to your site.
Google Search Console is completely free to use.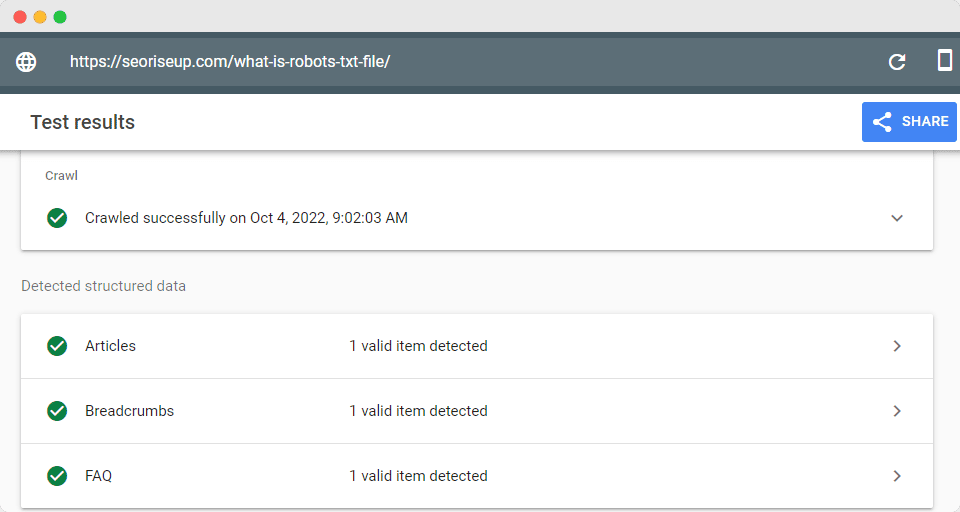 Rich Results Test
Rich results are experiences on Google services that go beyond the standard blue link. It can include images, carousels, and other non-textual elements. You can test your public pages to find out which results can be generated. It shows any errors and suggestions for your structured data. In this case, you can use SEO audit tools to identify technical and indexing issues about your site and pages. This test allows us to test all data sources as JSON-LD. These rich results include multiple SERP enhancements.
Frequently Asked Questions
What are free SEO audit tools?
Google Analytics, WooRank, Google Search Console, Seobility, Linkio, and PageSpeed Insights are free to use.
What does SEO audit service mean?
SEO audit services are an inspection of websites to find issues that holds the sites back in the organic search results. These services include recommendations for fixed and documentation of found issues.
Conclusion
In this article, we explained the best SEO tools for a technical SEO audit. We mentioned the most common tools that can be used to identify performance issues, indexing, and technical issues and provided their best features. They provide speed and crawl stats for improving the site's SEO. Some of them are completely free, and some of them charge payment. These tools are very important to audit SEO problems.