What Is StumbleUpon?
StumbleUpon was created in 2001 by founders Garret Camp, Justin LaFrance, and Geoff Smith. StumbleUpon is a social network and has a search engine built to give you recommendations based on your interests. You stay up to date with all of your favorite topics. It also fills your time with things that are of interest to you. StumbleUpon also links with your Facebook or Google account, giving it even more appeal and connectivity. Once logged in, you state your interests and then generate websites for you based on those interests. StumbleUpon was the first site of its kind and paved the way for many features we now see across most other social media sites.
How Does StumbleUpon Work?

StumbleUpon uses machine learning to predict the types of content that its users will appreciate. It does this by allowing you to like or dislike each page it generates based on your interests. The service StumbleUpon offers made it possible to share a link and send content through the internet to other users. The new users are then also evaluated and given more similar content to view. The service was further supported by a browser add-on, simplifying the distribution of content. Many businesses used StumbleUpon to direct a lot of traffic to their websites. StumbleUpon used its machine learning, funneled the most likely customers to company sites increasing conversion rates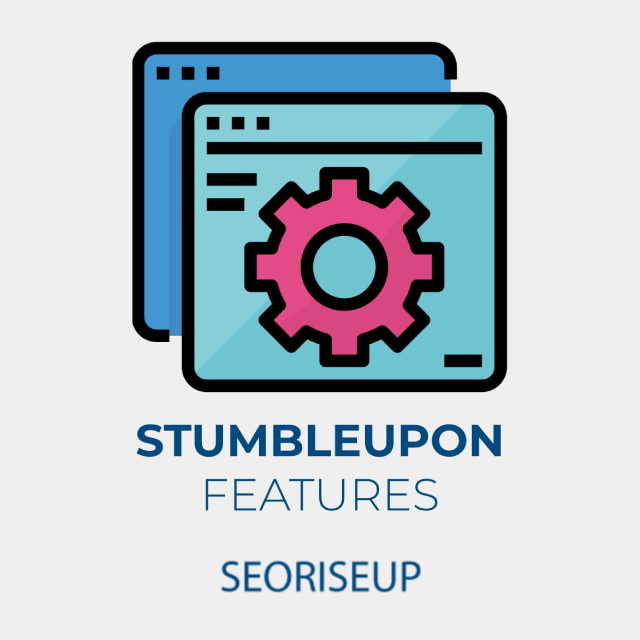 StumbleUpon Features
It had several features not witnessed in any other social media platform at the time. These were the following creative features;
The browser add-on also gave the StumbleUpon toolbar a permanent place in its user's active web browsers.
StumbleUpon ads to generate income. These encouraged businesses to use paid discovery to increase traffic to their sites.
The toolbar features the Stumble button. The Stumble button generates new content for users.
StumbleUpon used machine learning to produce more and more content that aligns with its user's interests. StumbleUpon is one of the first sites in history to use machine learning to gather data about its user's interests.
StumbleUpon's Usability
The user-friendly structure of StumbleUpon gives users the feeling that each website choice has been tailor-made just for them. It has, due to the machine learning StumbleUpon uses to generate content that appeals to its user's interests. Using the toolbar and Stumble button were simple features, allowing users to enter into a world of new content.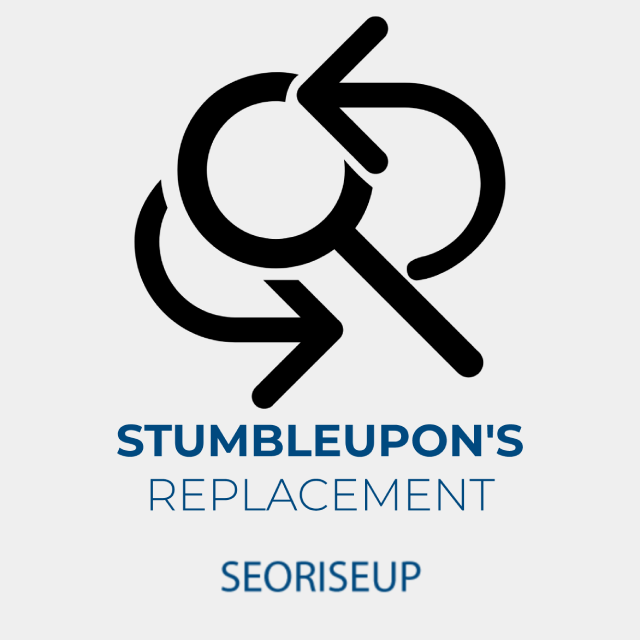 StumbleUpon's Replacement
StumbleUpon's co-founder Garret Camp's other social media project, called Mix, replaced StumbleUpon. Mix Has all of the same features as StumbleUpon but with a more modern feel. Mix built on the success of StumbleUpon. It uses the same social platform to generate new content of interest for its users. StumbleUpon competed with other social media sites as well, such as; Facebook, Twitter, and YouTube. Mix has over a million users each month and is substantially smaller than its competitors. Despite that, it still offers many features that the other sites only use for targeted ads. There are also much fewer advertisements bombarding the users of StumbleUpon compared with other social media giants.
FAQs on StumbleUpon
Is StumbleUpon still relevant?
It is still relevant. Mostly for its influence over the more popular social media sites during their development. It also led to the creation of Mix, which turned into StumbleUpon's successor.
What type of site is StumbleUpon?
It was a combination of a social media site and a search engine. Then share the new content with your friends and other users by generating more new content for you.
Is there a replacement for StumbleUpon?
Yes, there is a replacement for StumbleUpon. A newer discovery platform called Mix. The site Mix, co-founded by Garret Camp, one of the original co-founders of StumbleUpon.
Where did StumbleUpon go?
StumbleUpon shut down its services in June 2018. The co-founder Garret Camp encouraged StumbleUpon users to go over to his new service at Mix.
How can I delete my StumbleUpon account?
You can delete your account by following these steps;
Log into your account on the StumbleUpon website >
Navigate to the account settings page > Select delete account >
Enter your password when prompted and click to confirm >
Account deletion isn't instant and can take a few weeks to finish.
Conclusion on StumbleUpon
In conclusion, we have learned about StumbleUpon, what it was and how it worked. Hopefully, you have found this useful. Thank you for taking the time to read this article. If you want to be updated about the latest trends in the digital world, remember to read our article on Google Data Studio.